Relase Innovation from within your Organization with Machine Learning on AWS
Uncover New Business Value with Machine Learning
What is Machine Learning?
Machine Learning (ML) uses statistical algorithms that learn from existing data to make predictions about new data. For example, an algorithm can be trained to identify if a dog is in a picture by learning what a dog is through analysis of a large set of images of dogs. Once trained, it will be able to recognize a dog in any new images it encounters. These predictions can happen in batch or in real-time, such as a self-driving car understanding the world around itself while in motion.

One possible application of a machine learning model would be to predict how likely a customer is to purchase certain products based on a number of factors including things like previous purchases, products they've recently viewed, geographic location, time of day, and even the current weather.

Using the breadth of ML capabilities, organizations across a wide variety of industries, are able to gain insights from large amounts of data and leverage those insights to make better decisions and gain new competitive advantages.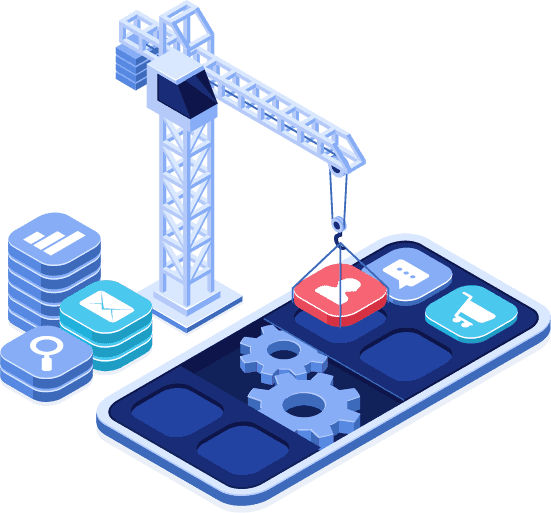 Why Choose FORTE CLOUD and AWS for Machine Learning

Rich History
Amazon has been investing deeply in machine learning across many areas of its business for over 20 years. This rich experience has guided and informed the machine learning services available to AWS customers.

Broad, Deep Capabilities
AWS offers machine learning services and tools tailored to meet the needs and expertise of any user, from experts looking to improve the speed and scale of their work to new developers who can get started with our API-driven services without any previous machine learning experience.

FORTE CLOUD Solutions
FORTE CLOUD provides solutions to help organizations solve their data challenges, enable machine learning and data science, and offer capabilities that enhance end-user applications with machine intelligence.
Machine learning starts on AWS more than anywhere else
With FORTE CLOUD and the fully equipped AWS Cloud, you can feel confident that your machine learning projects will deliver results.

Broadest set of ML services
Access the broadest and deepest set of ML services to accelerate innovation

Support for a fast start
Execute ML projects faster with support from skilled partners and easy access to frameworks

Lower cost in production
Lower the cost of predictions in production —aka inference—by better balancing your compute needs
The next evolution: cloud-native databases
Cloud-native means you can focus on your applications and your data, not on managing databases. Additionally, you can expect availability and durability across multiple data centers and global regions, as well as performance that exceeds commercial databases without expensive licensing costs. You will also benefit from native integration across the AWS portfolio like integrated AWS Lambda functions, native read/write to Amazon S3, and customer-friendly features like Amazon Aurora Serverless, when you build modern applications on AWS' managed, cloud-native database offerings
Who is Using Machine Learning?
Machine learning can be applied to many use cases across every industry, including financial services, government, healthcare, retail, and transportation. Financial services and government agencies leverage machine learning to improve processes and prevent fraud such as identity theft, while retailers use machine learning to personalize and optimize their end-user experiences. The healthcare industry has been taking advantage of the benefits of machine learning for specific use cases, such as diagnosing and treating patient health in real-time. Transportation organizations identify patters to make more efficient public transportation routes with machine learning. From improving internal processes to optimizing user experiences, machine learning is applicable to almost every industry.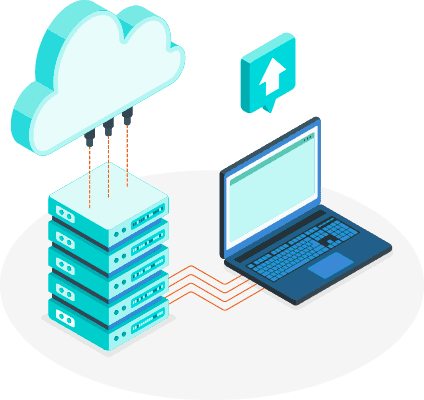 Join the 10,000+ customers who use AWS machine learning for...
Make better decisions to inform your course of action
Businesses use forecasting to help them plan how best to move forward. You can improve the accuracy of your forecast by using machine learning to train models with historical and third-party data and then apply that to new information as it becomes available.
Different departments within the same organization can use machine learning for:
Across industries, machine learning helps with forecasting and planning activities, like:
The AWS approach to machine learning makes innovation contagious
AWS offers a unique company-wide, company-directed approach to machine learning that empowers innovation from all areas of the business. It starts at the C-level with the adoption of a centralized machine learning platform that provides easy access to users across the organization. A shared platform approach empowers groups to cross-pollinate best practices and build on one another's ideas.